Article
June 23, 2016
Coin Counting Machine Class Action Brought on Behalf of Customers of TD Bank
TORONTO ( June 23, 2016) - A class action lawsuit seeking $25 million in damages on behalf of Canadian customers of TD Bank who used its coin counting machines was commenced on June 22, 2016 in the Ontario Superior Court of Justice.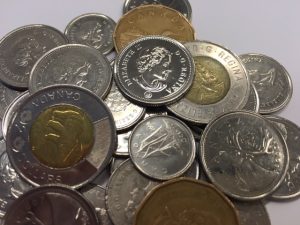 The class action alleges that TD Bank launched its coin counting machine network in Canada in 2013, after extensive experience with operating coin counting machines in its U.S. branches since 2007. The claim alleges that TD Bank learned of numerous accuracy problems with its coin counting machines in the U.S. Despite this, TD Bank proceeded with a nation-wide roll-out of coin changing machines across Canada in January 2013. By the end of 2013, TD had over 370 coin changing machines in Canada, a higher number than any other Canadian bank.
On May 19, 2016, after an investigation by NBC's Today Show, TD Bank announced that it had decided to retire all of its coin counting machines in the U.S. because it determined it was "difficult to ensure a consistently great experience for our customers." Shortly thereafter, TD Bank pulled all coin counting machines from its Canadian branches also.
The claim alleges that TD Bank represented that its coin counting machines in Canada would accurately count coins despite knowing they did not do so. The case is on behalf of all persons who used TD Bank's coin changing machines in Canada between January 1, 2013 and May 25, 2016.
A copy of the Statement of Claim issued June 22, 2016 can be found on the Sotos LLP website. Persons who used TD's coin counting machines can access the website here to register to obtain further information about the class action.
The plaintiff and the proposed national class are being represented by Sotos LLP.
For further case information contact tdcoinmachines@sotosllp.com.
For media inquiries  contact Carolynn MacKinnon  at cmackinnon@sotosllp.com